Contact Info
Renew Commercial Roofing
Sher Brar
1740 E. Fairview Ave.. Ste 39
Meridian, ID 83642
Phone: (208) 867-3955
Contact Form
Text the word: RENEWCR To: 72727
Website:
www.coolroofidaho.com
Photo Tour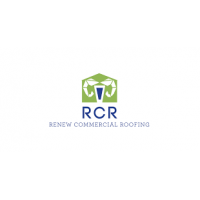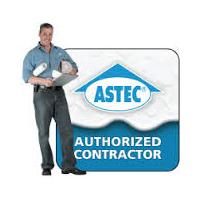 Going Green Commitments
The Astec Re-Ply Systems:
* Qualify for Green Globe Credits and meet ASHRAE 90.1 and 189.1-2009.
* Are an Energy Star Partner.
* Are ISO 9001-2008 Manufactured.
###
ABOUT ICC:
ICC develops and manufactures fluid-applied membrane systems for the sustainable restoration of roofs, walls, and other industrial surfaces. ASTEC elastomeric products and systems not only provide seamless water-proof and weather-tight barriers; they offer high reflectivity, emissivity, and dissipation of heat, while reducing UV light degradation.
ASTEC coatings and membranes add advantages to any substrate that can lead to substantial maintenance and energy cost reductions. All ASTEC systems qualify for Energy Star and Cool Roof programs. In addition, many ASTEC monolithic ceramic wall and roofing systems test well beyond typical standards for durability, pliability, longevity, wind resistance, abrasion resistance, and salt, chemical, and corrosives resistance, while reducing thermal shock damage and the high cost of temperature control.
About the Green Building Initiative™
The GBI is a nonprofit organization and ANSI Standards Developer dedicated to accelerating the adoption of building practices that result in energy-efficient, healthier and environmentally sustainable buildings by promoting credible and practical green building approaches. Founded in 2004, the organization is the U.S. provider of the Green Globes® and federal Guiding Principles Compliance building certification programs. For more information, visit www.thegbi.org.
Hours of Operation
We work around our client's schedule, as our goal is to have zero impact on the day to day functioning of our clients primary business.
7 am to 6 pm
Monday to Friday
About Us
We offer Roof coating, Industrial coating
Authorized contractor (www.whyreplace.com) AstecRenew Commercial Roofing is Idaho's premier Cool Roof Coatings applicator, and Commercial painting services to our clients. Our primary business is roof restoration, preventing existing roofs from going into landfills, by installing Astec's Re-Ply System. We offer warranties on MATERIALS and LABOR, which are backed by the manufacturer Astec. Our applications are a proven system, which our manufacturer brings with 30+ years of experience and millions of square feet of commercial roofs restored to better than new performance.
Our applications are best suited for Metal, Asphalt, and Single Ply TPO/EPDM roof types.